This version offers a way to enter previous workouts, a frequently requested feature.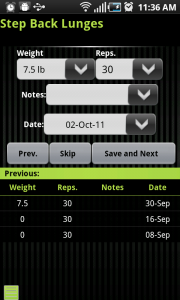 To do that simply tap on menu > Show Workout Date, this will set the date for the workout, this date will be persistent so you can enter as many as you need for the same day.
If the workout date is not shown, today's date will be used as usual.
Enjoy,
Team 90Droid