Some users have reported the need to change the app's base folder either to optimize their storage space or to link it to a backup folder such as Drop box.
Please note that this is an advanced feature and it will require for you to have a File Manager to physically move the folder.
This procedure will set the path for new images and backups to be stored in. It will update the paths in your records but it won't move the files or folders.
Tap on menu (top-left)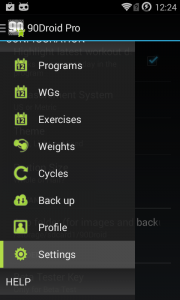 Tap on app folder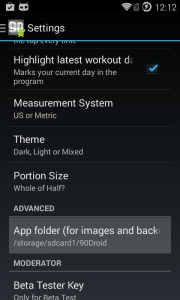 You'll see this screen: note that in this case the folder is in the internal sd drive sdcard0, also note that the current folder already has some subfolders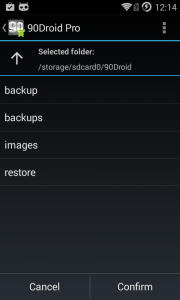 Navigate to the new location and tap on menu to Create a new base folder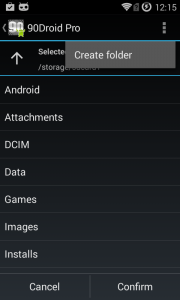 Confirm the creation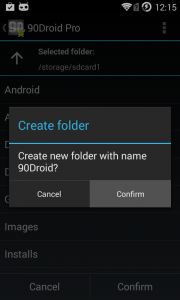 Select this newly-created folder and tap confirm. Note that I'm moving my files to an external sd: sdcard1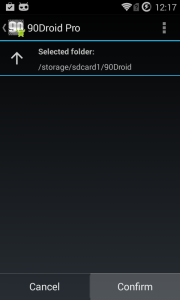 You'll see a confirmation message, indicating that the change was successful and that you can now move the files to the new location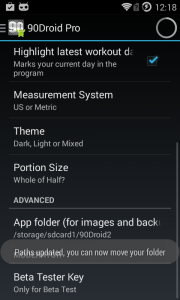 Exit the app and go to your favorite File Manager app and move the files to the new path.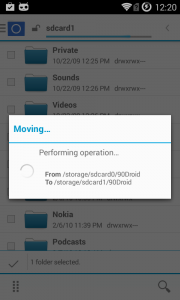 Done.
Troubleshoot:
If you go to Photo Journal and see this screen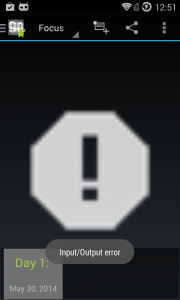 It means that  you didn't move the files to the right location. If you want to know where the file location is supposed to be. tap on menu and edit. You'll see a message like: