The most requested feature by power users:  Sorting of the days in a program definition. Here is how:
Go to Programs
Tap on the menu icon right the  (editable) Program. If not editable, hit menu and clone, that will give you a new program that you can modify
Once on the Edit screen tap the menu button at the bottom left of the screen and select More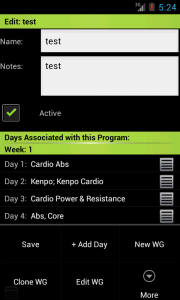 Then select Quick-sort days: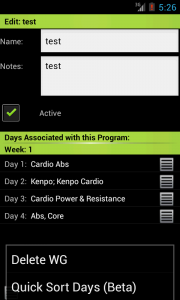 Once there sort the days by pulling the days up or down by the handles on the left side: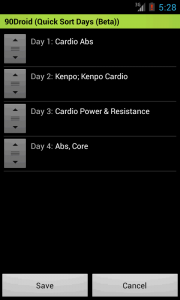 Once you are happy with the results, hit save: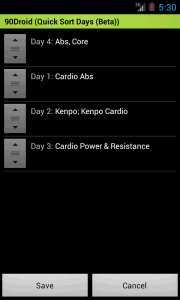 And the changes are displayed as you are taken back to the edit screen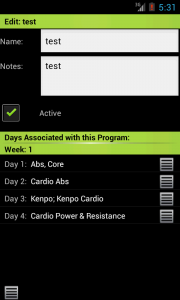 Please keep in mind that this is still under construction but it is working very well so far. Please let us know of any comments you might have .
Happy new year's everybody
Team 90Droid